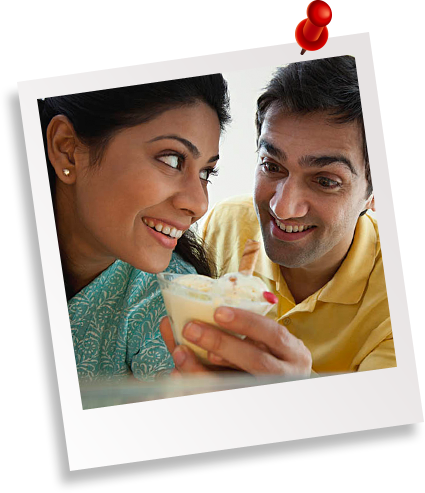 Late Night
Treats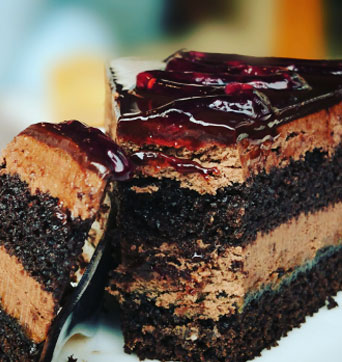 Vanilla Coffee Cake
Recipe :-
1 cup all-purpose flour
¾ cup sugar
2 teaspoons baking powder
Pinch of salt, optional, to taste
1 large egg
½ cup JK Dairy Umang Dairy Creamer
3 tablespoons canola or vegetable oil
1 tablespoon vanilla extract
1 tablespoon instant coffee powder

Mix all the ingredients in a large bowl. Grease and a baking dish with butter and dust it with some flour. Preheat the oven to 350 degrees and bake for 30 minutes.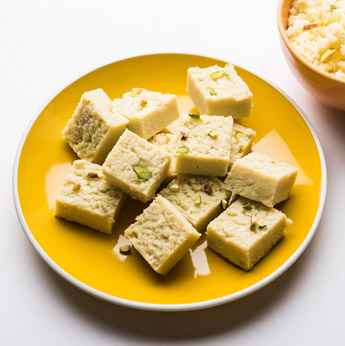 Kalakand
Recipe :-
1/4 Cup JK Dairy Umang Danedar Ghee
3/4 Cup milk
2 1/2 Cup JK Dairy Umang Dairy Creamer
1/2 Cup sugar
2-3 Cardamom
Few pistachios chopped for decoration

In a mixer add sugar and cardamom and make a powder. Now take heavy bottom pan add JK Dairy Umang Dairy Creamer then milk and give a good stir. Now add JK Dairy Star Milk Powder and stir it well. Now add sugar and stir it for 5-7 minutes till it separates the pan (don't overcook) Grease a thali with ghee then add this mixture. Decorate with pistachios. Cut into desired pieces with light hand and keep in refrigerator for 1 hour.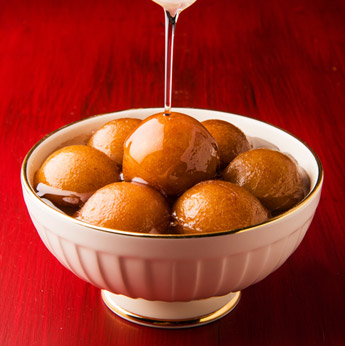 Bread Gulab Jamuns
Recipe :-
White bread slices-8(sides cut)
2 Tsp of JK Dairy Umang Dairy Creamer
1 Tsp of JK Dairy Umang Danedar Ghee
Milk as required
1 Cup sugar
1 Cup water
Cardamom and Almond

Make a sugar syrup with 1 cup sugar and 1 cup water and add 2 crushed green cardamom Along with the skins. Just boil for 4-5 minutes and leave covered. Cut the sides of the bread slices and churn the slices in mixer to make crumbs. Now take out the crumbs in a big bowl and add the JK Dairy Umang Dairy Creamer and JK Dairy Umang Danedar Ghee and mix with fingers to make a crumbly mixture. Now slowly add milk and make a soft dough of the mixture. Make smooth balls out of this. I made 12 reasonable sized ones. There should not be any cracks on the balls. Now deep fry the balls in medium hot oil till golden and immediately put in the sugar syrup and just give 1 boil. Let stand for half an hour and serve hot.